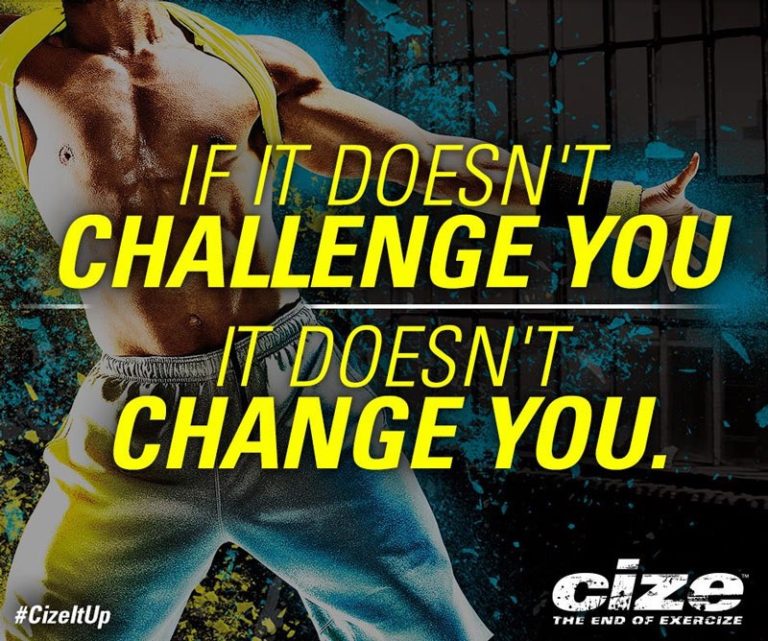 My August ipsy GlamBag came in yesterday and I was going to write about it today, but Shaun T is trying to kill me so I didn't get around to taking photos of it. Instead I had to tend to my legs.
If you've heard of the fitness program "Insanity," you have heard Shaun T. He is a 6'0″ New Jerseian who is fit and wants you to be fit. He is a dancer, motivational speaker, and fitness coach.
My mom recently sent me a set of DVDs called "Cize" and wanted me to do them in an effort to work out and get into shape. I've always been a chubby kid and while that was mostly to do with the fact that I love food, it was also because working out was always so boring to me. Running is not fun. Riding a stationary bike is not fun. Riding a real bike can be fun but I'm also incredibly uncoordinated and have a tendency to hurt myself on them. The way that I do like, and have always liked, being active however, is dancing.
My mom put my in dance classes when I was little and I only stuck with them for a a few years but they were still the most fun I had moving my little butt around. Even now, I find myself dancing when there is no music playing anywhere around me. "Cize," she said, was made up of dances and would legitimately teach you to dance too, unlike the Just Dance games that teach you some of the craziest movements and call it dancing.
I'd had the DVDs for a while but only recently just started them this past Monday night. This was spurred on by a conversation with my former roommate in Tampa, Yakira.
She and I were discussing the upcoming wedding of another friend, Alexis, and how ill-fitting our bridesmaid dresses were. I disclosed to her that I hadn't even tried the dress on again since getting it in because I knew I'd gained weight and I was afraid of what it would look like. She encouraged me to do it anyways and my fears were confirmed- the dress zipped but it felt like if I made one wrong move, the seams would bust. This is not something you want for the dress you are going to wear to a wedding where you'll be dancing.
Yakira had already decided that she was going to start a workout and diet plan and wanted me to join in her journey. I agreed and the following Monday I roped Luke into starting "Cize" with me. I had no idea Shaun T was the instructor and when I first saw him on my TV screen, I knew it was going to be a hard workout.
Though we were both super worn out by the end of it, Luke and I made it through the half hour dance video and felt better afterwards. The next day, I woke up to my left calf as tight as I had ever felt it. I tried stretching it out but it was still difficult to walk on. I expressed this to Luke and he suggested I focus on my right leg more for the upcoming workout. I did, and then did again the next day because my left calf was still so tight. Once I was done last night however, both of my calves were tight. Today, I'm walking very slowly and probably look funny.
I'm partially concerned that I did something wrong but am currently chalking it up to the fact that I am super out of shape and may have just pushed myself a bit more than my body would have liked.
Tonight, because I am sure I will tear something if I try to do the full workout again, I am going to try the "Eight Count Abs" video instead. If it turns out that that requires too much of my legs, I guess I'll settle for sit-ups or something. Rest day is Sunday and only Sunday, even if it means some days are a little less intense than others.
I'll be updating every now and then with how this fitness journey is going. Hopefully it goes well and I will have good things to say every post… it can only go up from death, right?